pruvotmyriam@gmail.com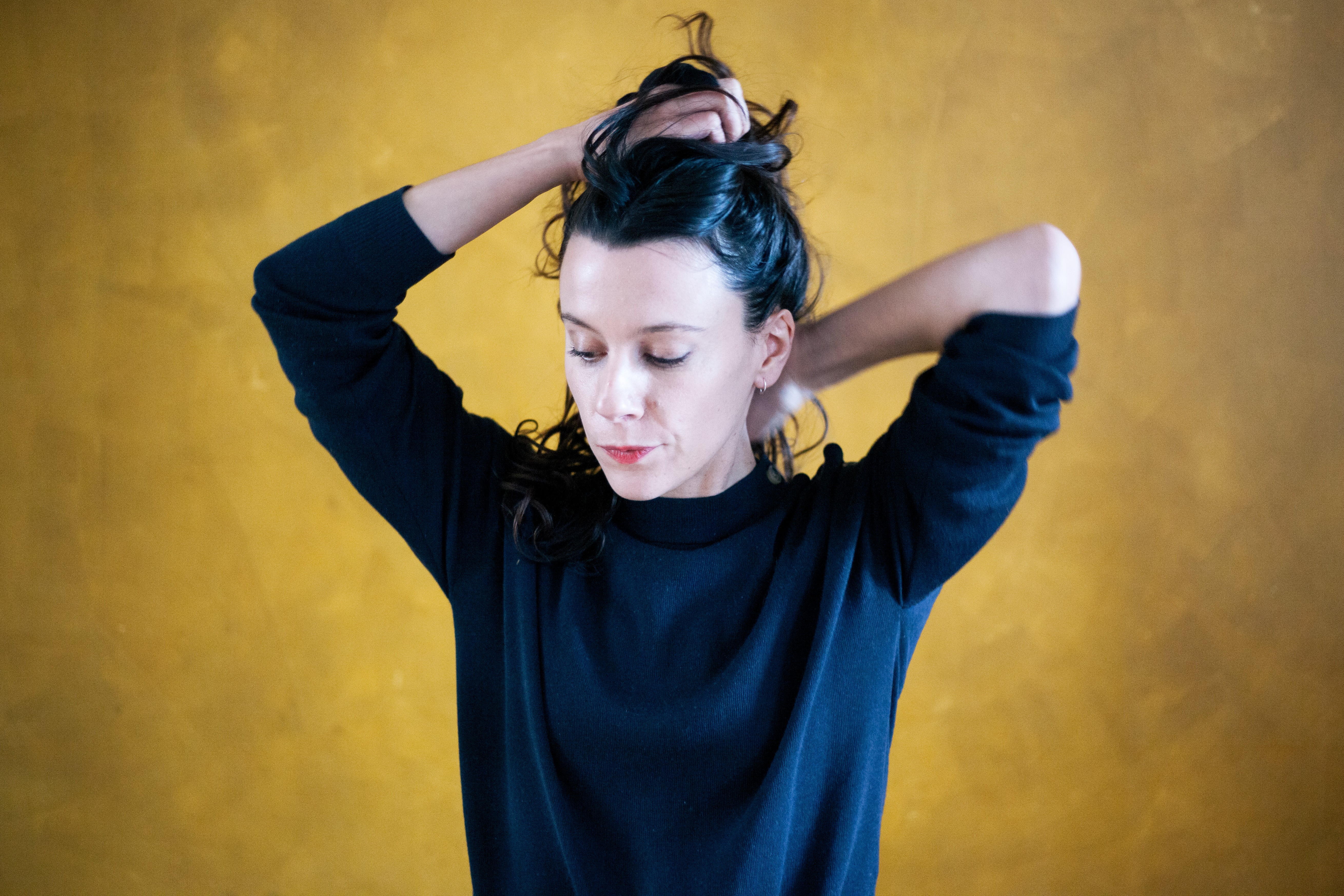 Biography

Myriam Pruvot is a multidisciplinary vocal artist. Her work spans visual art and performative installations, drawing, performance, sound art, improvisation, singing and music composition.

Although both of her artistic approach and practice borrow from diverse supports, it is always driven by the question of 'singing'. Singing rather than "song" - as a usage or function, of those which may also emanate from sources other than that of human culture. For this, she consider field or documentary recordings to have an equal function to her own voice. In return she herself sometimes borrow others' voices, through archive or electronic mimicry.

This horizontal approach and the multiplication of uses of these 'voices' (acoustic, sequenced, documentary) has led her to juxtapose and to hybridise different musical and sound registers or genres. This way, she combines medieval and glitch music, soundscape and improvised music, drone and/or folk. The affects, textures and reliefs of these singing animate her more than their potential virtuosity.

Reflecting on the circulation between the one who produces and the one who listens, she approaches the creative process through a sonic and feminist perspective re-enacting the radio metaphor of the sender and the receiver as an artistic gesture and a political position.

She graduated in Fine Arts School, where she has taught edition. She has also trained in improvisation, vocal techniques and sound creation. She has collaborated as an author and performer on many radio projects (with artists Alessandro Bosetti, La vie manifeste, Anne-Laure Pigache) musicals, (with Sylvain Chauveau, Stéphane Garin), choreography (with Clément Aubert, Céline Cartillier, Collectif Groupenfonction, Isabelle Croxatto, Léa Pischke) or theater (Désorceler la Finance, Matthias Varenne) in Europe, South America and Canada.

After a long stay in Chile, she published in 2013 a LP mixing field recording, improvised music and philosophical text entitled Niebla. She will continue the existence of this album in concert under the insular name of Monte Isola in Belgium, France and Portugal. In 2015 she joined Prototype II, a research program in choreographic composition entitled " The vocal presence in the choreographic score" at Royaumont's Abbey, as a composer. She anchors on this occasion her voice /gesture approach and created the performance La parole chanceuse.

In 2017, she adapts this solo in radio creation with the Empreinte grant and integrates l'Atelier de Création Sonore Radiophonique. In the same year she accesses a residency on the island of Comacina (Italy) as part of the Wallonia Brussels Federation. In 2018 she is invited by Les Halles de Schaerbeek to stay in Morocco and makes a sound installation Safar and a radio creation Je parle toutes les langues, mais en arabe.

In 2019 she was awarded a residency at ISELP (higher institut for visual art)in Brussels to continue her research on orality with a publication Singing Archives, a performance Engrammer and an installation 3 x Tirésia.

Since 2011 she has composed a dozen sound creation for the living arts and she regularly acts as an artist and pedagogue on vocal dramaturgy issues. She develops during workshops (Motérialité, Voix Impossibles) her own transmission tools and she now teaches in the fine art school of La Cambre.

Her work has been shown at the ECOS festivals in Lisbon, MONOPHONIC and ARS MUSICA in Brussels, RE: FLUX in Quebec and more recently during the festival LES YEUX GRAND FERMÉS in Geneva or the exhibitions VISION and BABEL in Halles de Schaerbeek and ISELP. Her latest collaborations have been performed at the Kunstfestivaldesarts and at the Galeries cinema in Brussels. She is currently working on a radio chamber opera for 2021.